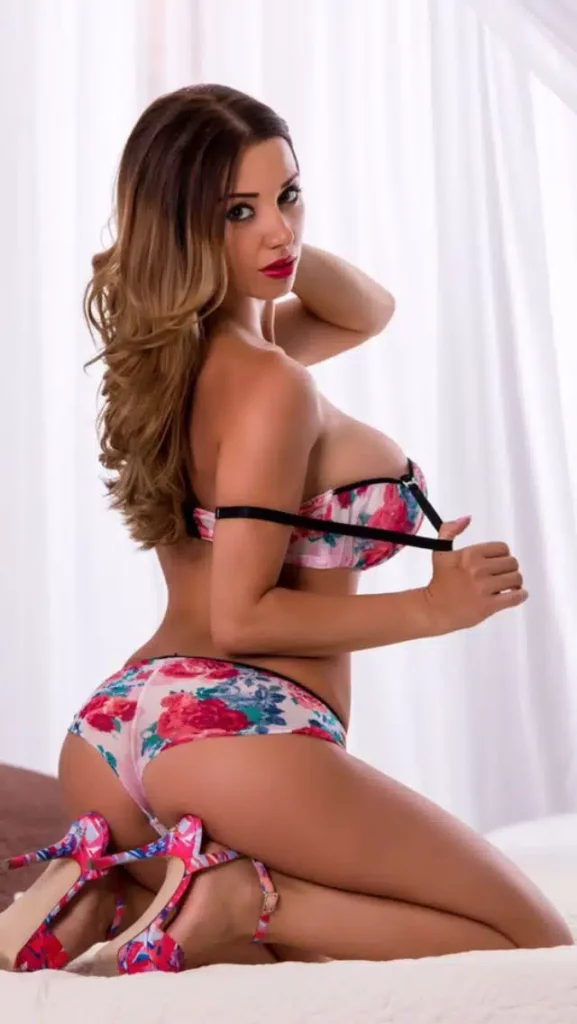 Seductress. Selena has a way with her. She's able to catch you in her net and pull you in. Into the fire of her eyes and the look that she has a little secret. Not that you'd have anything against being pulled into her. There's a reason why she is one of the elite Las Vegas busty escorts. Because once you're with her, you don't ever want her to let go. Don't worry. If you do fall for her, there are plenty of places to rent around town.
About Selena
Height: 5'4″
Weight: 130 lbs
Measurements: 32D-22-35
Background: Equador
Hobbies: Dancing, swimming, watching soccer, sitting by the pool
"I want to feel passion from a man. True, from the heart passion. There's no stronger bond between me and a man than when he makes what puts what he feels in his heart on full display."
Favorite Movie / TV Show: Breaking Bad
True Fire
Selena makes any place hotter, even the desert. She walks into a room and the temperature instantly goes up. Whether she's in a little black dress, dressing in a seductive costume, or wearing nothing at all, she has true fire and it's not something that can be replicated easily. And yet it comes perfectly natural to her. It's a kind of fire she can't help staring. It's something you'll instantly feel in your chest when you see her. It burns, and yet you can't help but want more of it.
Spice Up Your Vegas Life
Whether you're in town just for the weekend or for an extended time, why not spend it with Selena? She'll warm your chest and will fill your Vegas life with a new kind of passion. Not all of the Las Vegas busty escorts have what she has, which is what makes her one of the best.