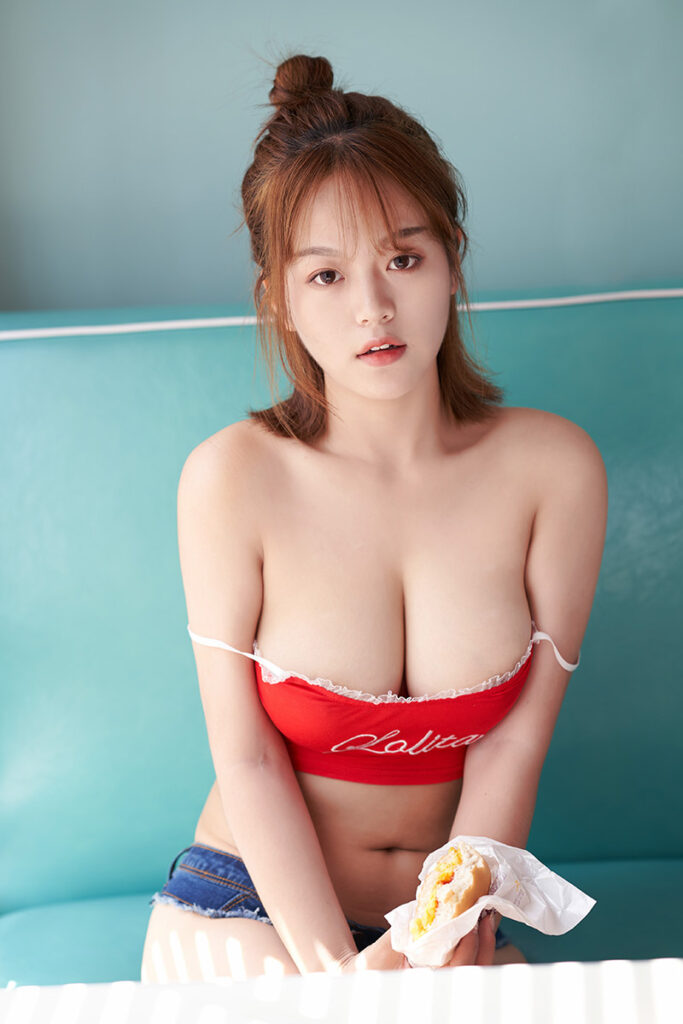 It's okay, you can look. Honey likes it when you do. She likes it when you look over her pictures and start to form thoughts about your date with her. What you'd like to do on those dates. How much fun you'd have. She loves to hear about what you like and what you'd like to do. As you can see, she's not shy, and her pictures are just the beginning. If it's time for something sweet, Honey is the answer.
About Honey
Height: 5″
Weight: 118 lbs
Measurements: 34DDD-24-35
Background: Korean
Hobbies: Watching ASMR videos on YouTube, going roller skating, scary movies, and hiking.
"I want a man to take charge. Don't get me wrong, there's always a special place in my heart for a guy who opens doors and kisses me on the forehead before I fall asleep, but I want a man that isn't afraid to step up and own the situation. There are times that really revs my engine."
Favorite Movie / TV Show: American Horror Story
Little to the Imagination
If Honey could walk around naked all day, she would. She loves to be free, and with a body like that, can you blame her? She's more than just one of the few busty Asian escorts here in town. She's also one of the most free and liberated escorts as well. If you could open a portal to see her relaxing at home, she'd probably be naked, prowled out on the sofa, watching something scary.
Time For Something Sweet
It's time for some Honey. And don't worry, she'll show up fully clothed for your date. That's not to say there won't be a wardrobe change at some point during your time together though. After all, she's a very open individual. Just how open? Book Honey now to find out.