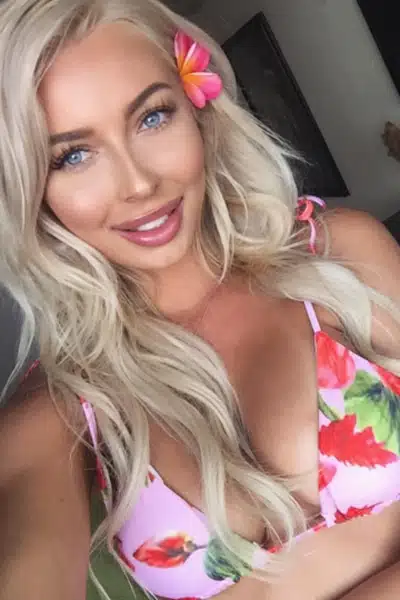 As Heidi likes to say, she's a desert rat. She grew up down in Arizona and knows the area inside and out. And while she holds her home town dear to her heart, she has no plans on leaving Vegas any time soon. Heidi just has way too much fun meeting people, learning about what they enjoy, and helping them explore their passions to the fullest. In a way, you could say her passion is helping you discover your passion. Even if that passion ends up being Heidi.
About Heidi
Height: 5'4″
Weight: 127 lbs
Measurements: 36DD-27-36
Background: Caucasian
Hobbies: Connecting with new people, trying anything she hasn't had before, tracking down the best under the radar restaurants, wherever she is.
"I do have some things, places, and food that I'll always go back to, but I absolutely love trying new things. If there's a new restaurant in town or a new quirky beer on tap, sign me up. New is exciting. And I can't wait to meet you, because you're new as well!"
Favorite Movie / TV Show: The Wire
Blondes Have More Fun
If you're going to book yourself one of the busty Vegas escorts found here in Sin City, why not make sure she's going to have more fun than the rest? Heidi proves blondes have more fun. And it's not only because she's a bombshell and would be right at home as a pinup tattoo on your arm. It's because she's always down to try something new.
Let Heidi Be Your New Experience
Heidi loves to try anything new. And that means you as well. Whatever you enjoy, whatever kind of food you like, and whatever you want to do on your date, Heidi will be down and she'll prove that blondes really do have more fun (which means you'll have more fun as well).